Hello
Saretta Fielding
Hello! My name is Saretta Fielding (née Smith), and I am delighted to have you join me on the Saretta Art & Design website. I would love to share with you a little about myself and my journey.
I am a Wonnarua woman of the Upper Hunter Valley through my grandmother and an Anaiwan women of the New England area through my grandfather.
The land of the Wonnarua in located in the Hunter Valley of NSW and stretches from the Liverpool ranges in the north to Wollombi in the south and east from Sandy Hollow and Merriwa, across to the western fringes of the Barrington tops.
I have lived in NSW all my life and have strong connections across country, holding strong family and community ties throughout the state. My connections link into Worimi, Awabakal and Darkinjung tribal groups, as I live and work closely across our communities over many years.  I have also worked across the State and Nationally both in Aboriginal Not for Profits and with my artwork.
My love of culture, country and community are reflected within my work.  My passion is to share our unique and invaluable culture through authentic, engaging and thought evoking fine artwork and visual design that welcomes all and enhances connection to spirit and country. 
Building connections to create initiatives in the arts that contribute to closing the gap is a high value for me. I have been involved in reconciliation since it's inception through Reconciliation Australia and see the ongoing benefit RAP brings as we share and gain understanding together.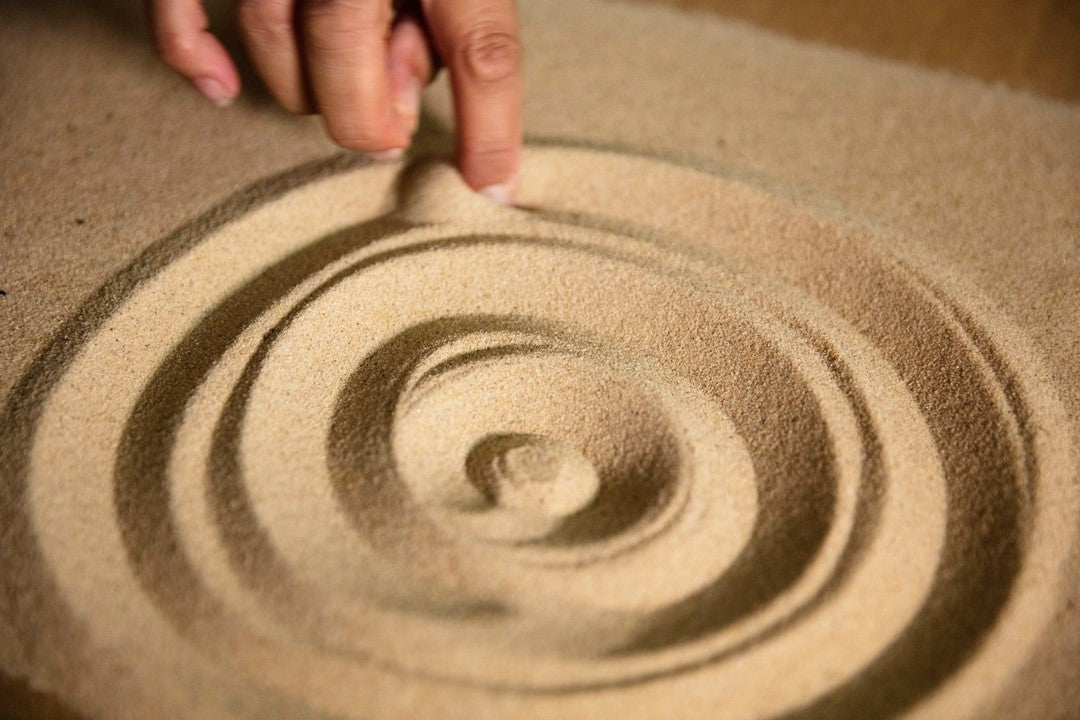 My artworks are reflective in style to many traditional sand engravings found throughout Wonnarua country and the Hunter Region and are connected to country in style and design through the use of a sand based medium and engraving technique. The highly textured pieces embody the age-old sandstone engraved artworks created by our ancestors and add a unique dimension to the works.
In 2010 I officially launched my art business, in response to the commercial success of my artwork. This change of career was a very exciting move for me, as I have always loved painting, drawing and experimenting in a variety of art mediums, as art has long been a passion for me. I am especially drawn to the challenge of conveying to others, through art, how I am influenced by people, life experiences and natures beauty.
Alongside my passion for art and culture is a commitment to seeing the Aboriginal community advance towards economic and social inclusion, which has seen me work within my community from a young age. I believe that through unity, vision and planning, we can achieve a sustainable future that embraces reconciliation and is rich in economic opportunity.   My journey has afforded me the opportunity to be a  pioneering board member of Yarnteen, with appointment to the role of Chief Executive Officer in 2009. 
In 2016 Saretta Art & Design establishedMalang Indigenous Corporation, a not for profit organisation, bringing the skill and experience of the SAAD team together to champion social investment into our community.  Combining both my love of art and working within my community.
2022 Finalist in National Capital Art Prize and the Newcastle Art Prize
2022 Commission artworks for BHP, Arnott's, Bureau of Meteorology, Deloitte Australia
2022 Fashion featured in Façon Australia worn by Samantha Harris
2021 Launch of Walking on Country rug range with DecoRug available Australia wide
2021 NSW Local Women of the Year
2021 Commission for Murrurundi and Tomaree Hospital, Accenture and Transport for NSW
Lake Mac Awards, Arts Leader winner - 2020
Nominee Ethic Council of Australia Diversity Awards - 2019
Uncle Bob Sampson Memorial Award for Contribution to Community - 2018
Sydney Royal Easter Show Wearable Art Winner - 2018
Newcastle Show Indigenous & Overall Show Art Winner - 2018
Max Employment 'Our Communities' Indigenous Art Competition, Winner - 2016
Weston Art Prize, Highly Commended - 2016
Hunter New England Health, Royal Newcastle Centre North and South Block Public Artwork - 2016
Finalist MAX Employment Indigenous Art Competition - 2015, 2016
AFL Dreamtime Round Umpire Uniforms - 2015
Coal & Allied Singleton Art Prize Indigenous, Second Place – 2015
Ray-Ban Global Indigenous Special Edition Wayfarers Competition Winner - 2014
Coal & Allied Singleton Art Prize Indigenous, Winner - 2014
Relationships Australia – NSW Art Logo Competition, Winner - 2014
Family & Community Services Logo, Koori Connections - 2014
Family & Community Services Logo, Disability Links - 2014
NSW Forestry Logo Competition, Winner – 2013
Wollombi Art Prize Indigenous, Winner - 2013
John Hunter Hospital Maternity K2 Mural, Winner - 2013
Taronga Zoo Wild Rhino National Competition, Winner - 2013
National Park and Wildlife, Logo/style guide Winner - 2012
Lockhart Art Festival – Indigenous Winner - 2012
National Parks & Wildlife Indigenous Artist – 2011
Commended NAIDOC Entrant - 2008
Upriver, Down River
exhibition Maitland Regional Art Gallery June –
Aug 2023
National Capital Art Prize, Newcastle Art Prize - 2022
Plein Air Art Prize and Exhibition, NSW Parliament House - 2018
Nukung Yapung - Her Path. NAIDOC exhibition The Rocks Discovery Museum - 2018
Re(A)d Earth - Lake Macquarie Art Gallery - 2018
Our Communities NSW Parliament Gallery, MAX Employment - 2016
Norton Rose Fulbright, Sydney - 2016
Home Exhibition with Damian Smith - 2016
Supply Nation 'Connect', Sydney - 2016 - 2019
Signature by RAWartist.org, Newcastle - 2016
Cessnock Regional Art Galley – 2010 - 2019
John Hunter Hospital Arts for Health NAIDOC Exhibition - 2013 - 2019
WUPA Indigenous Art Exhibition 2010 - 2019 held in the Hunter Valley venues including:
Ninkinpa Solo Exhibition, Yamuloong Centre – 2015
Hope Estate, Campfire Festival – Hunter Valley - 2015
Excellence Centre Sydney MAX Employment Exhibition - 2015
Dheo-ka Exhibition –  2013, 2014, 2015
Free Spirit Galley Exhibition - 2013, 2014, 2015
3 Village Art Festival - 2014
Maitland Hospital Exhibition – 2012 - 2014
Newcastle Wetlands Centre – 2013
Lockhart Art Festival - 2012
TAFE NSW Karama Exhibition, TAFE Gallery Newcastle - 2012
San Francisco Solo Exhibition - 2010
University of Newcastle – 2010 - 2012
National Home Ware Exhibition – Olympic Park, Sydney 2009 - 2011
Port Stephens Art Gallery, NAIDOC Exhibition - 2009
Australia Day Exhibition, Honey Suckle Newcastle Foreshore - 2007
International Ice Hockey Tournament Indigenous Art Exhibition - 2007
Broadmeadow Train Station
Maitland Hospital
Maitland Private Hospital
Belmont Hospital
Arnotts Australia
BHP - Mt Arthur Coal
DCL Engineering
Westlakes Poly Clinic
Toronto Private Hospital Commission
Hunter Water
Laing O'Rourke
BGIS
Catholic Care
Winc Australia
Arcadis Australia - Melbourne Office
Charlestown Skate Park
Australian Institute of Company Directors - Sydney
Centre for Hope
Royal Newcastle Centre - John Hunter Hospital
Calvary Mater Hospital
St Vincent Hospital Sydney
Charlton Christian College
Raymond Terrace Medical Centre
CanTeen Hunter offices
Relationships Australia Head Office Sydney
Luxottica Australia/Pacifica Head Office Sydney – Reception
Graincorp Australia Head Office Sydney Offices
Life Without Barriers Newcastle Office
Newcastle City Council Reception
Charlestown Youth Centre Foyer
John Hunter Hospital Wards K2, K3 and Maternity Outpatience.
Yarnteen Ltd Head Office - Yamuloong
Indigenous Youth Mobility Program Foyer - Newcastle
Taronga Zoo Commission - Gates of the City of Dubbo
Hunter New England Health Birra Li Offices - Newcastle
Hunter New England Health - Toronto Poly Clinic
Yamuloong Centre
Max Employment Indigenous Calendar - 2015
AFL Close the Gap Umpire Guernsey - 2015
Native Title Annual Report - 2014
Newcastle Knights - 100% Knights Employment Logo
Family and Community Services Koori Kinnections program icons
Family and Community Services Aboriginal Strategy - 2013-15
TAFE NSW Karama Exhibition Invitation - 2012
Life without Barriers Reconciliation Action Plan
Graincorp Australia Reconciliation Action Plan
Newcastle City Council Employment Strategy
Newcastle University Wollotuka Annual Report - 2011
National Parks & Wildlife Worimi Conservation lands Brochure, Beach Vehicle Permit, Posters, Signage
Forestry Corporation of NSW Aboriginal style guide logo/Uniforms
Got Your Back Sista - 2023
Red Frogs Newcastle Fundraiser Dinner, artwork donation - 2015 - current
Westlakes Elders Community Fundraiser, artwork donation  - 2016
Red Frogs Newcastle silent art auction, Ninkinpa Exhibition - 2015
 Youth Bus Fundraiser at Campfire Festival - 2015
Mission Statement
To share our unique and invaluable culture through authentic, engaging and thought evoking fine artwork and visual design that welcomes all and enhances connection to spirit and country.
Building connections between community and business to create initiatives in the arts the contribute to closing the gap.
Vision
To Create artwork that is loved visually, while sharing my cultural narrative.
To Share my artwork in the living and working spaces of our Nation.
To Enjoy the artistic journeys of creating unique artworks with others.
To See my artwork designs across mixed mediums and applications.
Values
We value cultural integrity and authenticity in each artwork and narrative created.
We value our unique and rich culture and the sharing of this with others through visual design and story.
We value all people and the amazing community we connect with across our operations.