Lake Macquarie council unveils Windale art project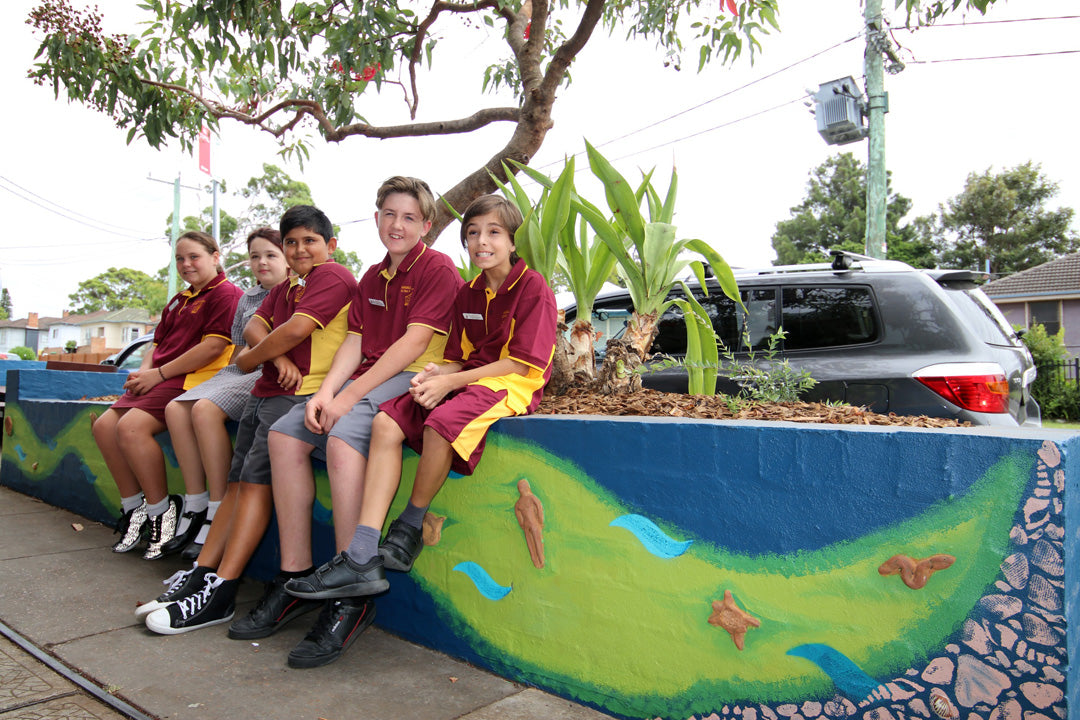 A public art project unveiled today in Windale aims to celebrate the feelings, stories, dreams and aspirations of the local community.
The 10-metre long multi-media work, adorning the side of planter boxes in Windale's main retail precinct, was inspired by workshops with Windale residents and school students and revolves around three key themes: People, Nature and Sport.
Lake Macquarie City Council's Cultural Services Manager, Jacqui Hemsley, said the project was part of the 'CREATE' city-wide initiative aiming to bring communities together and enliven public spaces through meaningful public art projects.
"Art in public spaces encourages a sense of ownership by locals, improves the City's profile and has potential flow-on economic benefits," Ms Hemsley said.
"The Windale community has a strong sense of pride in their area, and the artists worked hard to reflect this through the piece."
Local artists John Cliff, Saretta Fielding, Joanna O'Toole and Warwick O'Toole created the mural, which features Aboriginal motifs and a curved design representing nearby Scrubby Creek.
"The Aboriginal and non-Aboriginal motifs represent community, harmony, collaboration and bush tucker," Ms Hemsley said.
"Two steel elements symbolise the 'dinosaur' bridge of the Newcastle Inner-City Bypass."
New plantings surrounding the sculpture include bush tucker species for the Windale community to care for and use freely. Curved timber seating designed as part of the new artwork has also been installed.
Mayor of Lake Macquarie, Councillor Kay Fraser, said public art helped enrich the lives of residents and visitors, providing many positive social and economic benefits. 
"The new public art work is just one of a suite of projects worth more than $7.5 million, helping revamp Windale," Cr Fraser said.
"It marks the first milestone in our exciting CREATE initiative, with further works rolling out across Lake Macquarie in the near future."
A brief history of Windale
Named after an early settler Vere James Winn. The current area was known as Surprise Township until 1913, when it became 'Surprise Town'. In March 1951, the town's name was gazetted as 'Windale'. The first post office was opened in 1951, public school in 1953.