Once in a Lifetime Yarns Series - Introduction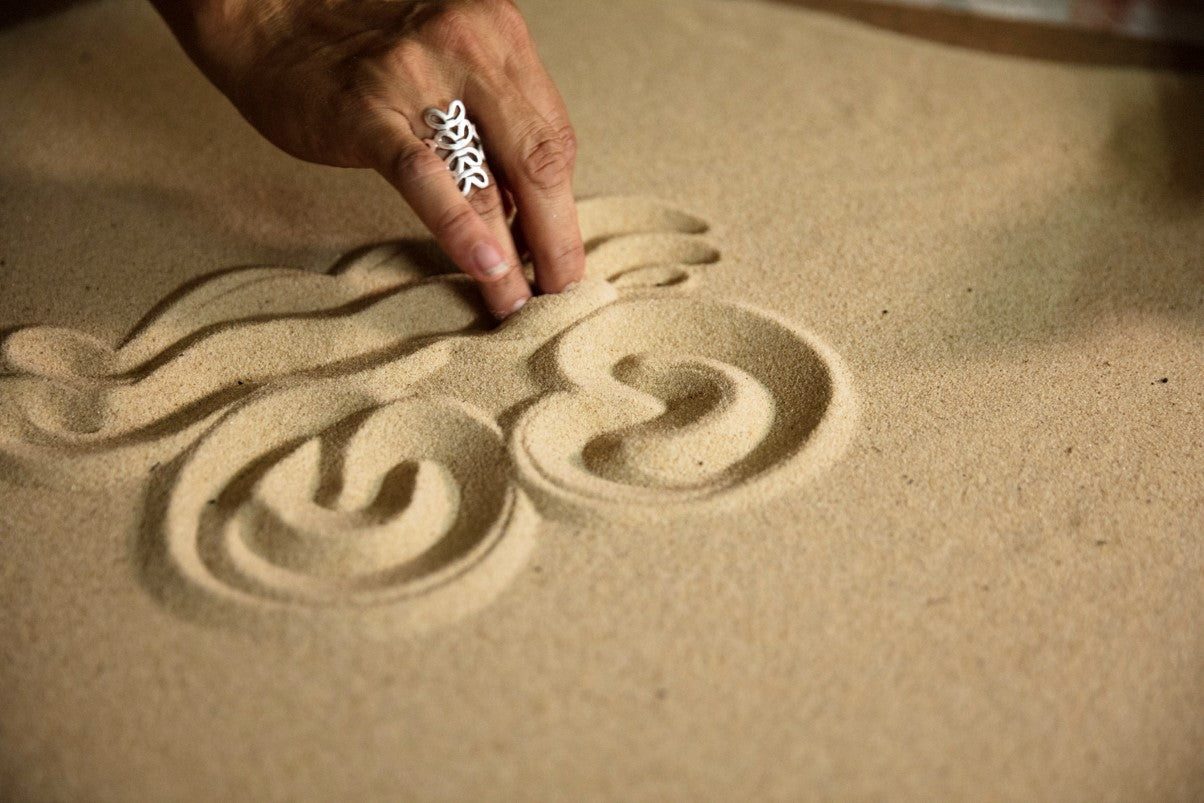 'I share this story with children and youth I speak with today, as facing our fear, when doing something new and challenging's, is how we grow and develop our potential'.    
The older I get the more I realise how blessed I've been in life to have family and friends close by and to be a part of an extended family across my community. 
Like most of us, I've been dealt my fair share of life's challenges, but now looking back, which is so often the case, I can see where and how my unique life experience have shaped me and given me opportunity to do what I love today - Connect with others through sharing my love of people, country and culture within my art.
I've been privilege to grow up in an amazing loving extended family, where culture and the value of people first was the norm and played out before me everyday.  A close community of Aboriginal families, many my father's siblings and cousin's, moved into the new homes, in and around our home, the first of many in the new public housing development at Toronto West, NSW in the 1970's.   For me growing up surrounded by mob, going in and out of each others home, sitting around listening to an aunt or uncle tell a yarn and having everyone come together for a meal was the best. 
This blog series 'Once in a lifetime Yarns' is an opportunity for me to look back, share stories and give acknowledgement to those who have influenced my journey, shared their knowledge and mentored me along the way.  I look forward to the chance to tell some of my  yarns and the experiences that have evolved into the visual narratives seen in my artwork.
To kick the series off I want to share a little more on why I use sand and engraving within my designs.  As a young person I enjoyed frequent visits to camp on country in and around the Hunter Valley.  A huge contributor to my sandstone artwork style today comes from my love of the sand engraved rock sites interwoven across Yengo National Park.
I recall sitting upon a sandstone rock, impatiently waiting for the sun to finally set so we could see these amazing traditional artwork!   After gently sweeping the leaves and debris away, a lamp was place upon the rock, revealing the ancient traditional imagery.  The shaded engraved pathways, escaping the light, stood out to reveal the stunning majestic image of the Emu Women.  
She is one of over a dozen images that make up what today is often referred to as the Map Site. 
The emu women contributes to this name as her middle claw print is a pointer that flows upward upon the rock indicating the way to local birthing caves.  The emu women was featured in my first major public artwork at John Hunter Hospital in 2015, a mural approximately 10m long x 2m high. 
She points the way into the K2 maternity ward in the sandstone textured medium I've become known for, bringing the story of creation, birth and families for all to share.
When I was first invited to submit for this artwork, my first thought was, No Way - I can't do that!  I lacked confidence and felt intimidated by the enormity of the project. However, I was excited about the opportunity and understood that if I was to grow and develop as an artist I needed to say Yes!  I  share this story with children and youth I speak with today, as facing our fear, when doing something new and challenging's, is how we grow and develop our potential.  
I realised I needed to have someone who could mentor me through this project and that was Uncle Les Elvin,  local Elder and respected Aboriginal Artist. Uncle Les had done many mural artworks and his guidance supported me throughout the project.  I've had the pleasure of working with Uncle Les Elvin on many project from that day including the 100% knight's collaboration, as well as exhibitions across the Hunter, which support young Indigenous male artists in Goal through representation and sale of their works. 
It was a privilege to be mentored and work alongside Uncle Les, to be influenced by his community spirit and amazing knowledge around the arts.