Walking On Country Aboriginal rugs by Saretta and DecoRug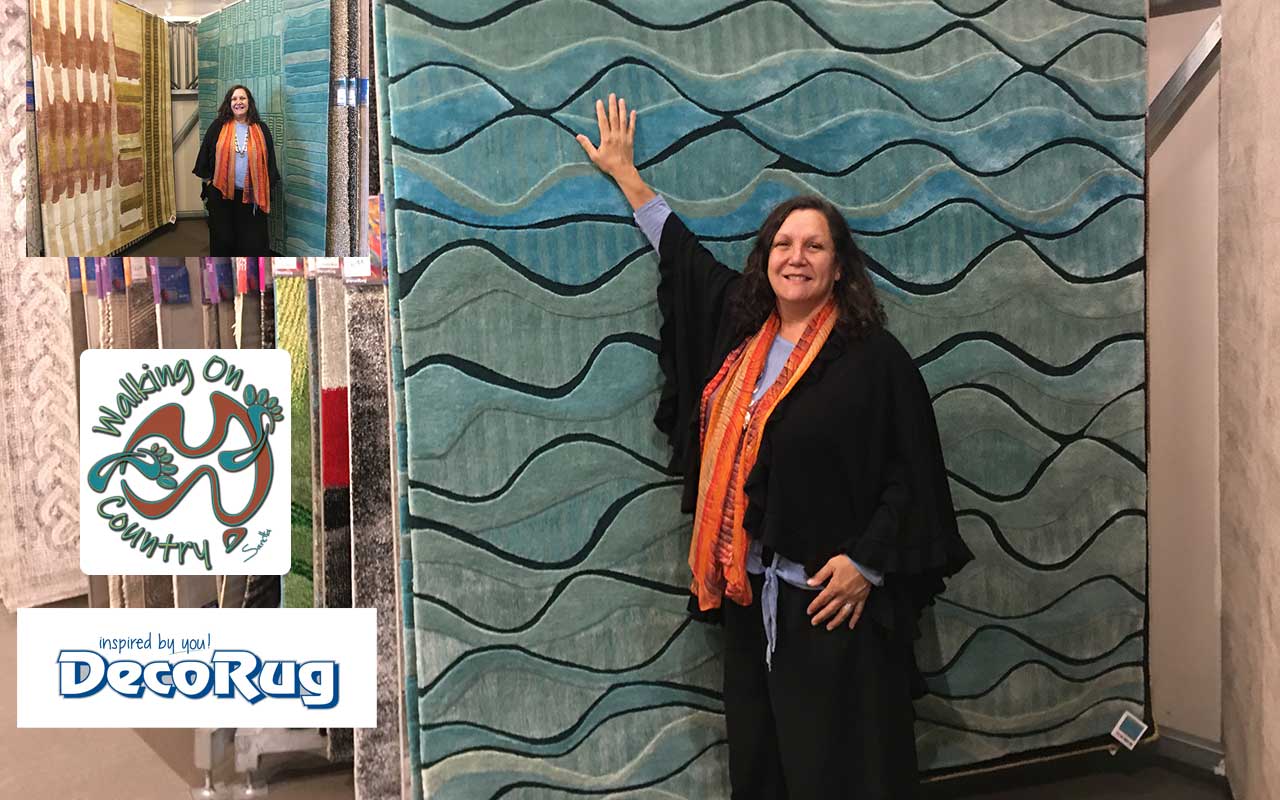 The time has arrived!
It's been over 2 years in the making, starting at the 2019 Supply Nation Connect trade fair, held every year for Indigenous and First Nation businesses and a few challenges along the way like COVID-19 but My new 'Walking on Country' range is now available in DecoRug stores and soon online!
Six designs featuring some of my favourite artworks with a dense pile that's been carefully hand-tufted from viscose and wool. each colour hand selected to match my rich colour palette 
A huge thanks to my amazing team at Saretta Art & Design, the dedicated team from DecoRug and to my bro Andrew Smith for naming the rug range - very appropriate.
Hope you get the opportunity to drop into a DecoRug store near you to take a look. They will be available here...
We also have a chance to create your own unique custom rug here
#AboriginalRugs #IndigenousRugs #Partnership #WalkingonCountry
Post from Facebook July 2020
Excited to be working on wonderful décor and future initiatives with Bilal, Jo & the team from DecoRug. Here's a look at the second Rug design; "Middens", that will be available online and in all DecoRug stores across Australia very soon. ⁠We hope you like the collection so far. ⁠
⁠
⁠
"This painting represents midden mounds, found around Australia's waterways. The middens are huge hills that have grown over years of discarding shell from shellfish eaten by Aboriginal people."⁠.
Yarpa Business Hub Article
The following is from an article from Yarpa
Wonaruah artist and Yarpa Indigenous Business Member, Saretta Fielding, continues to amaze us with her incredible artwork and her ability to transform a room with her unique vibrant home décor.
We've seen her canvas prints, cushions, fashion pieces and now she's added rugs to her list.
Saretta has teamed up with renowned carpet company, DecoRug, to develop an exclusive selection of rugs.
"I have a number of artworks that I've done and we've been doing a lot of sampling to see which artworks are going to translate well into that rug medium and we've come up with these great products," Saretta said. One of the positives to come out of the recent global pandemic, is that Saretta has now established an online presence and with her partnership with DecoRug.
Read more here