Samantha Harris's new Ray-Bans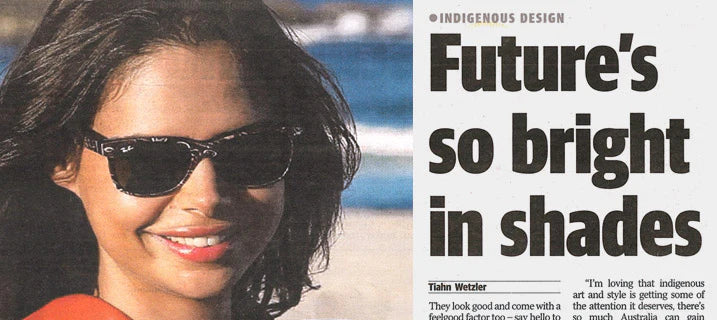 They look good and come with a feelgood factor too – say hello to the new Ray-Ban Indigenous Wayfarer.
The sunglasses brand held a competition for emerging Aboriginal and Torres Strait Islander artists to design new frames.
The project is a collaboration with OneSight, a charity that provides vision care worldwide.
Model Samantha Harris knew immediately she wanted to be involved.
"Not many people know this about me but I actually started wearing glasses at six years old – I really understand the importance of checking children's eyes early, which is what OneSight is all about," she told mX.
"I'm loving that Indigenous art and style is getting some of the attention it deserves, there's so much Australia can gain ­culturally from it."
Artist Saretta Fielding won the competition, and her design will feature across three colour schemes.
"There are so many talented designers and creatives throughout indigenous Australia that are coming through," Harris said.
"Saretta Fielding makes great work so it's exciting to see her get this recognition, having her work exposed to such a huge audience (will) be a massive break."
The Indigenous Wayfarer will be available at selected ­Ray-Ban retailers for RRP $159.95, with $50 from each pair sold ­going to OneSight.
As appeared on the MX website