Artwork selected to promote the 'Our Communities' Indigenous Art Exhibition, now showing at NSW PARLIAMENT HOUSE.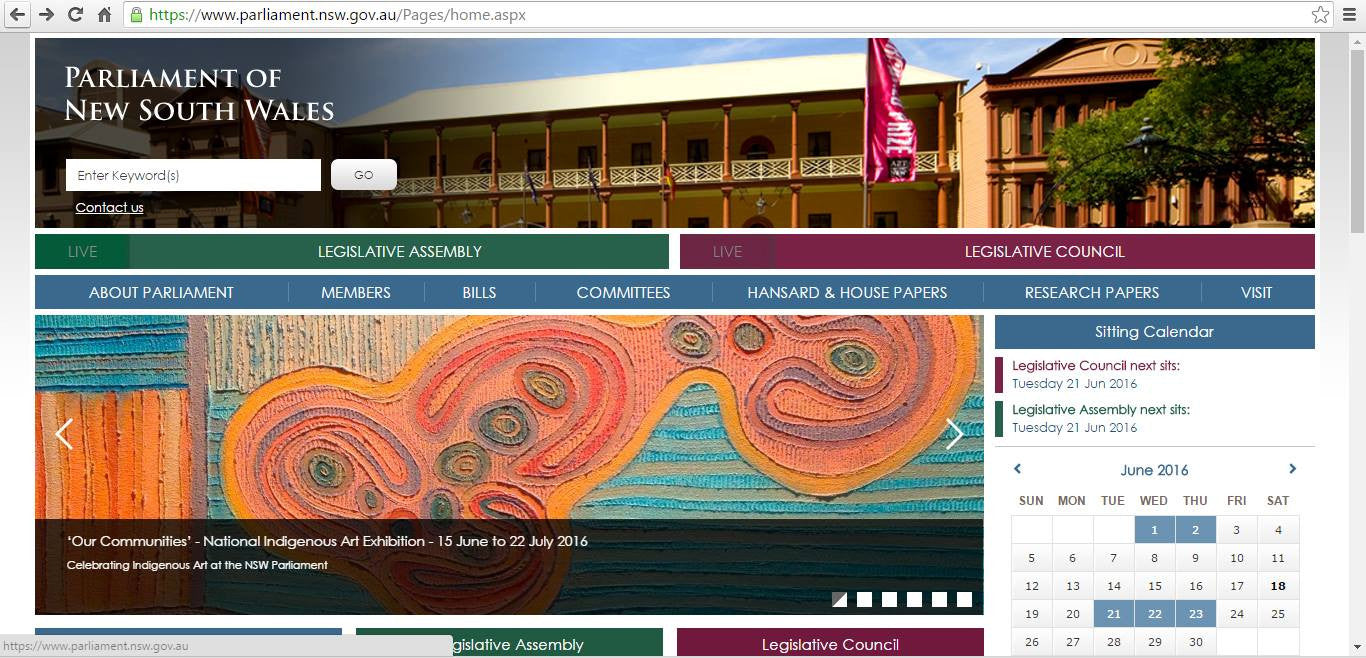 The 'Our Communities' - National Indigenous Art Exhibition presented by MAX Employment will showcase 20 National Indigenous Artist in Parliament House from- 15 June to 22 July 2016.
The exhibition highlights the talent of Aboriginal and Torres Strait Islander artists from around the country, honouring the culture, skill and diversity of the original owners of this land. Selected as a finalist in 2015 and 2016, Saretta's artwork was this year chosen to promote the exhibition on the NSW Parliament website.
You can check out Saretta's work and all twenty incredible finalist artworks at NSW Parliament Fountain Court Gallery – free entry over the following weeks.
https://www.parliament.nsw.gov.au/news/Pages/Our-Communities.aspx