MAITLAND MERCURY - Mural by local Indigenous artist Saretta Fielding revealed at Maitland Private Hospital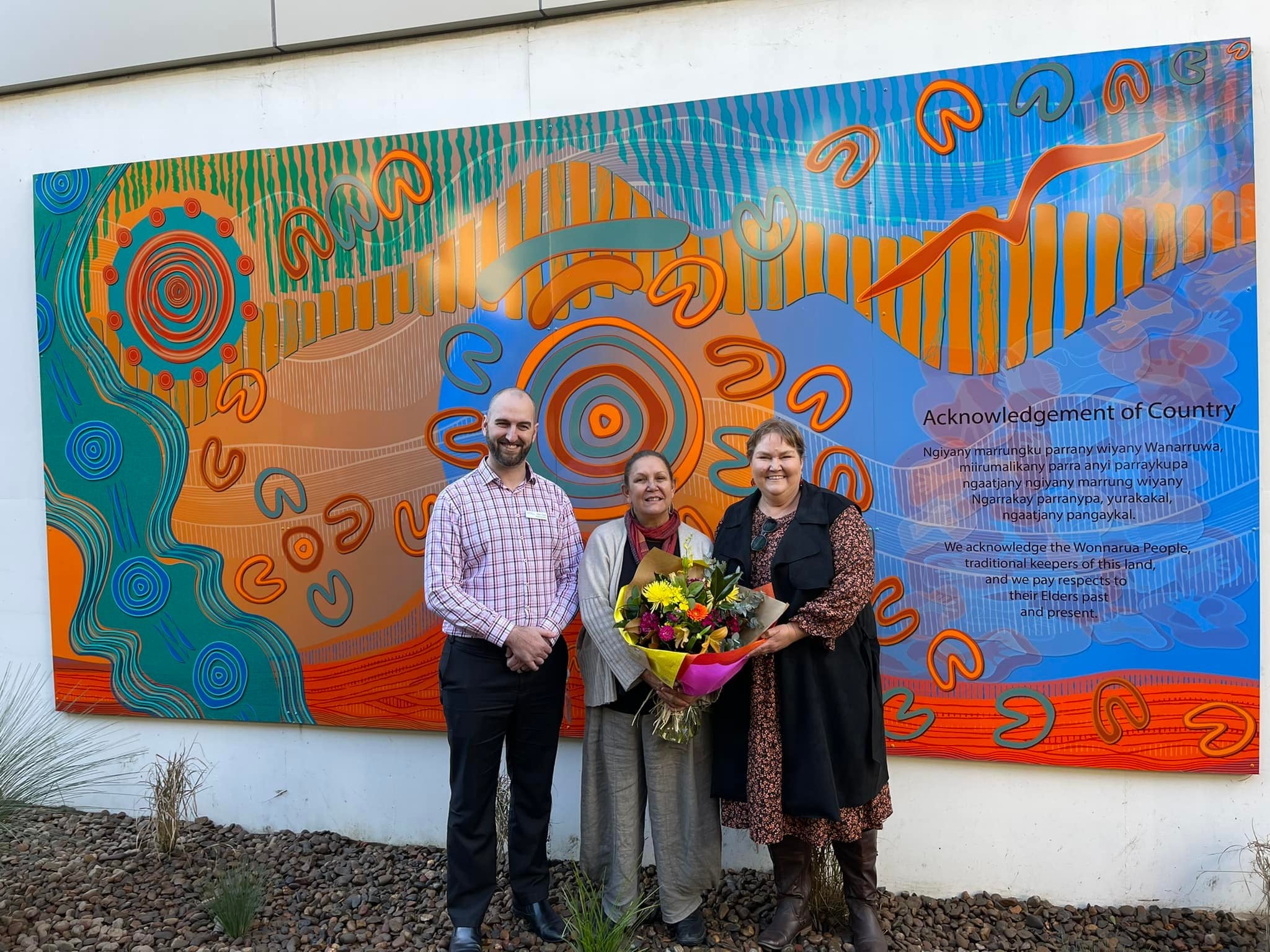 A brand new Aboriginal artwork has been unveiled at the entrance to Maitland Private Hospital, designed to promote inclusivity and community spirit ahead of NAIDOC Week.
Produced by local Indigenous artist Saretta Fielding, the artwork shares the country and culture of the Wonnarua Nation, bringing a welcome to all and acknowledging the Wonnarua as traditional custodians of the land and the footprint on country of Maitland Private Hospital.
Ms Fielding said she is happy to see the artwork come together.
"It was important for us to bring together representatives from the hospital, and representatives from the Wonnarua people to work together on concepts and ideas for the mural," she said.
Read more of the story here  https://www.maitlandmercury.com.au/story/7792068/vibrant-wonnarua-mural-unveiled-at-maitland-private-hospital/